Geology: collectors and collections
The geological collections are of great historical importance and represent one of the best geological resources in the United Kingdom. They include a few specimens of Edward Lhwyd that survived the curatorial neglect of the eighteenth century, as well as the collections of William Buckland, John Phillips, Sir Charles Lyell, Hawkins, Grindrod, Philpot and Arkell.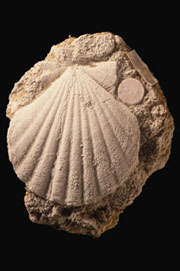 The following is a list of articles detailing the lives of some of the geologists that have contributed to the collections. Further information concerning the collections of databased material is also available.
Robert Plot
A brief biography of this important geologist's life and work
Edward Lhwyd
An introduction to the collections of Lhwyd, the earliest geological specimens in the Museum
William Buckland
The first Reader in Geology at the University, and the first person to scientifically describe a dinosaur
Buckland's journey to the Continent
In 1816 Buckland travelled to Europe with the geologists George Greenough and William Conybeare
These articles are part of the Learning more series.
They are PDF format and are usually 500kB or less in size.
To read these files you will need to download Adobe Reader
Alternatively, you can access text friendly HTML versions from Learning more
Enquiries regarding the collections should be sent to: geology@oum.ox.ac.uk