Mineralogy and Petrology: staff
Collections staff have varied research and curatorials interests, and maintain an active acquisition policy. Further details of their work are summarised below, and a list of selected publications is available to download.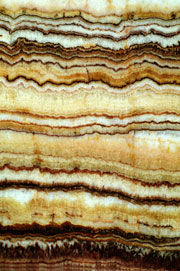 Curator: Dr D. J. Waters MA DPhil
Assistant Curator: Miss M. T. Price BSc MSc
Hon. Research Associate: Mrs L. Cooke MA
Dr David Waters Curator, University research lecturer
Miss Monica Price Assistant curator
Curatorial duties: cataloguing and conserving the collections; preparing museum displays; identifying mineral specimens, teaching curation methods to graduates entering museum careers and to amateur collectors.
Research interests: topographic mineralogy; infrared spectroscopy as a mineral identification technique; research into the history of the Oxford mineral collections; techniques in geological curation.
Current projects include: researching the history of the Corsi Collection of decorative stones; building up a library of infrared spectra for use in identification and research; preparing guidelines for the sources and uses of terminologies for museum geological collections.
Selected publications from the mineralogy and petrology collections (PDF, 29kB)
To read this file you will need to download Adobe Reader
Enquiries regarding the collections should be sent to: mineralogy@oum.ox.ac.uk