Mineralogy and Petrology: searchable databases
At present, there is an online database with details of the 30,000 specimens from the mineral collection. Electronic catalogues of the Department of Earth Sciences accession series of rocks and the MacCulloch collection of geological material are also available to search.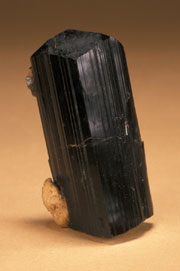 The databases and details of how to search them are outlined below.
Search the minerals database
Over 30,000 minerals, gemstones, organic compounds (amber, bitumen etc.) and other material
Search the accession series of rocks
Over 20,000 specimens collected by staff at the Department of Earth Sciences at Oxford University
Search the MacCulloch collection
Over 3,000 rocks, minerals, and fossils collected by John MacCulloch (1773-1835)
Browse the Wager collection
Tables listing rocks in the Wager collection, including specimens from his Everest expedition
How to use the databases
A guide to searching the databases
Enquiries regarding the collections should be sent to: mineralogy@oum.ox.ac.uk