Mineralogy and Petrology: library holdings
The research libraries of the Museum have a collection of modern books and journals on mineralogy and petrology.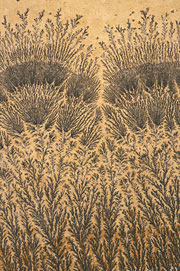 A collection of historic texts on mineralogy, crystallography and petrology are also available. There is a small archive of material relating to the acquisition and study of the collections, and material relating to several of the collectors, notably Buckland and Wager.
Enquiries regarding access to the libraries should be sent to the librarian: library@oum.ox.ac.uk
Enquiries regarding the collections should be sent to: mineralogy@oum.ox.ac.uk