Mineralogy and Petrology: collectors and collections
The mineralogical and petrological collections are of great historical importance, and comprise one of the great resources of this kind in the United Kingdom. Of particular note are Faustino Corsi's collection of over 1,000 samples of decorative rocks and John MacCulloch's collection of geological material from Scotland. There are further collections of Arctic rocks, and geological material collected by William Buckland and Lawrence Wager.
The following is a list of articles detailing the lives of those who have contributed to the collections. Further information concerning specific collections is also available.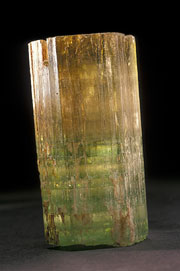 Lawrence Wager
Known for his pioneering geological work in Greenland*
William Buckland
A biography of the first Reader in Geology at the University*
Buckland's journey to the Continent
In 1816 Buckland travelled to Europe with other geologists*
The Accession Series
An account of the collection amassed in the Earth Sciences department
* These articles are part of the Learning more series.
They are PDF format and are usually 500kB or less in size.
To read these files you will need to download Adobe Reader
Alternatively, you can access text friendly HTML versions from Learning more
Enquiries regarding the collections should be sent to: mineralogy@oum.ox.ac.uk