Tips for identifying decorative stones -- Rocks
In this section
Intrusive igneous rocks form where magma cools in a chamber below the surface of the Earth, and because cooling as relatively slow, they tend to be coarser-grained than volcanic rocks. Granite, a light coloured, medium to coarse-grained intrusive rock, consists mainly of quartz, alkali and plagioclase feldspars, and micas. Hornblende is often present too. Very coarse-grained rocks of this composition are known as pegmatite.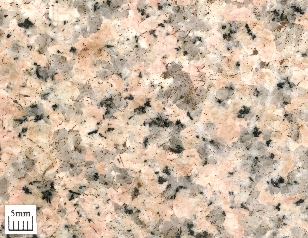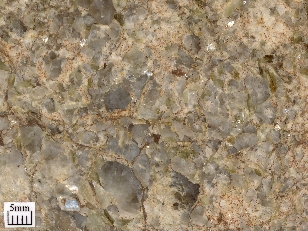 Granodiorite is similar to granite but has less quartz and alkali feldspar. Diorite is a medium-grained, mottled rock. It consists mainly of plagioclase feldspar and hornblende, although biotite and augite (a pyroxene) may also be present.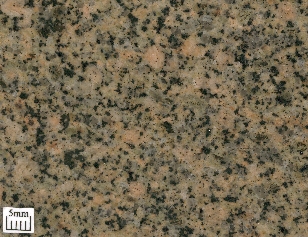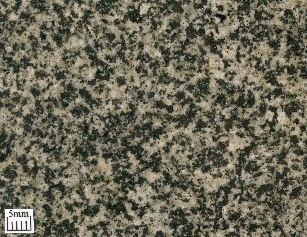 A gabbro is a coarse-grained intrusive rock composed mainly of plagioclase feldspar and pyroxenes, with small amounts of magnetite and other dark oxides. Medium-grained rocks with this composition are called dolerite (diabase in the USA).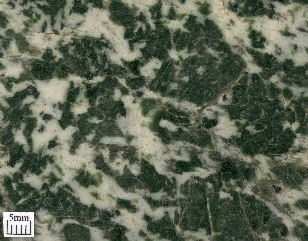 Extrusive igneous rocks erupt from volcanoes and cool quickly and so they tend to be fine-grained. Corsi's collection includes pale coloured and plagioclase-rich dacite and andesite as well as dark coloured tephrite with its conspicuous crystals of feldspathoid or plagioclase feldspar. Lava that has cooled so quickly that it has formed a glass, is known as obsidian.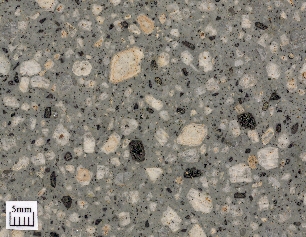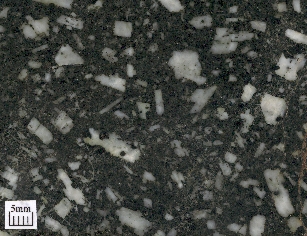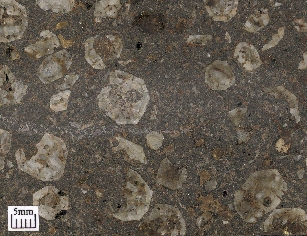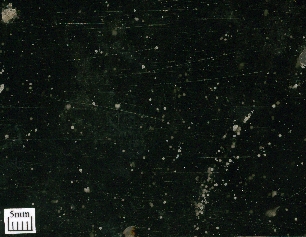 Pyroclastic rocks are composed of volcanic sediments, for example tuff consists of ash, crystals, fragments of lava (tephra or lapilli), and volcanic glass. When deposited from superheated gases generated by a volcanic explosion, it is called ignimbrite.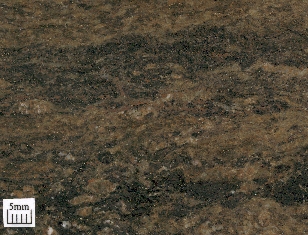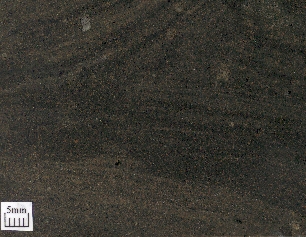 Most sedimentary rocks used as decorative stone were formed at the bottom of the sea or lakes, and do not contain volcanic material. A sedimentary rock composed mainly of calcite is called limestone. It can contain fossils and fossil fragments (bioclasts), calcite mud (micrite), calcite crystals (spar), and small spherules (ooliths).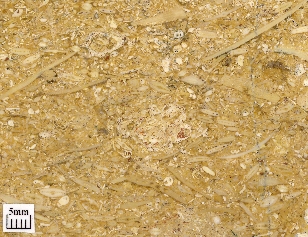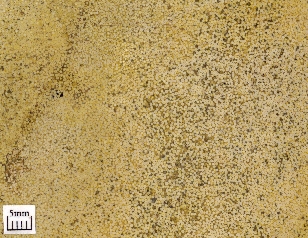 A limestone formed from sediments of detrital mud- and silt-sized particles is called calcilutite. If the particles are sand-grain size, then it is a calcarenite. Some dolomite may be present, but a stone that has altered completely to dolomite is called dolostone.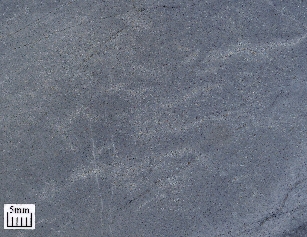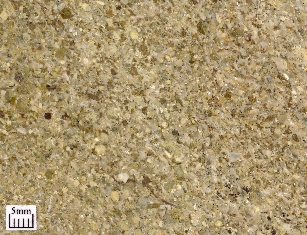 Travertine is a relatively young rock formed by precipitation of calcite or aragonite from hot springs, or as flowstone coating the surfaces of caves. Many travertines have a porous texture but onyx marble, the alabaster of archaeologists, is a very compact travertine that takes a fine polish.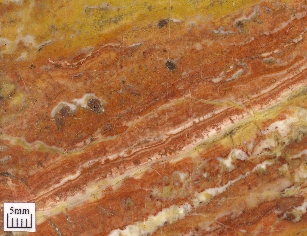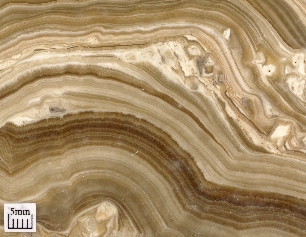 Other sedimentary rocks used for decorative purposes include sandstone, made up of quartz grains, and breccia and conglomerate, both composed of larger fragments of rock cemented together. Breccias have angular fragments, whereas those in conglomerates are rounded.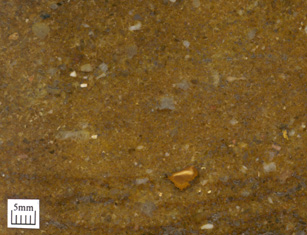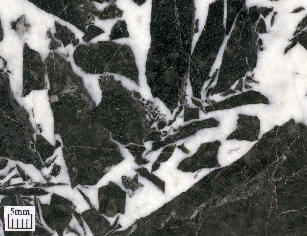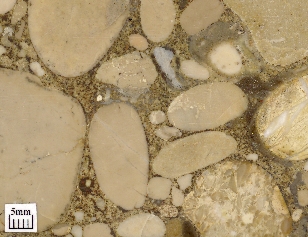 A little metamorphism can help to cement the grains and make a stonger stone that takes a better polish. Weakly metamorphosed rocks that retain much of the original structure and compositon of the parent rock, include metagabbro and metaconglomerate.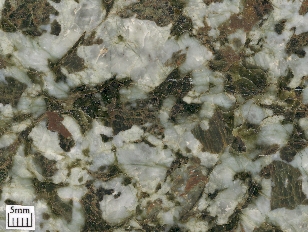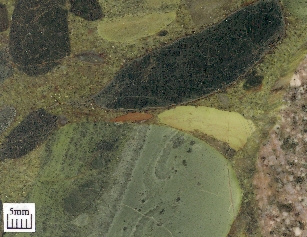 Serpentinite results from the effect of heat and hot water during metamorphism of olivine and pyroxene-rich igneous rocks. It is composed mainly of serpentine minerals. Red serpentinites occur in many deposits where grains of magnetite have altered to hematite. Gneiss is a medium to coarse-grained rock formed by metamorphism of sediments or granite. It has much the same composition as granite and a distinctive banded structure.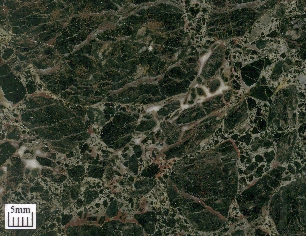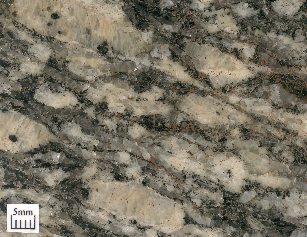 The best known metamorphic rock used for decorative purposes is marble, formed by metamorphism of limestones or dolostone. Fossils are destroyed as the calcite or dolomite recrystallises, giving a sugary granular texture. Pure marble is white, and any colours are due to impurities.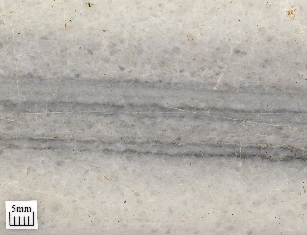 For a fun guide to the rock cycle, see the Learning Zone. There are many good books and websites that will help you find out more about minerals and rocks.
In this section