Life Collections: Odonata database
The Museum has a moderately large collection of Odonata with some 100 plus drawers, including the important collections of F.W. Hope, J.O Westwood and others. A number of un-catalogued types are in the process of being researched.
To search the Odonata database please enter a search term in one or more fields and press submit.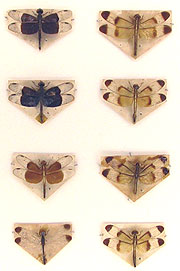 How to use the databases
A guide to searching the databases
Enquiries regarding the collections should be sent to: life@oum.ox.ac.uk