Find out more about decorative stone
There is plenty of help available for anyone identifying decorative stone, and researching the history and impact of the stone trade, or preparing urban geological trails. As well as the Corsi collection, the Oxford University Museum of Natural History has other collections of decorative stones comprising around 1,000 historic and modern samples. Other useful sources of information about decorative stone include museum and private collections, commercial and educational websites, and a wide range of general and specialist books and journal articles.
Some of the best places to see our heritage of decorative stone are in the shopping malls, churches, and public buildings of our towns and cities. 'Town walks' and 'geological trails' also offer fascinating ways to explore millions of years of geological history. Polished stone in the high street can reveal evidence of volcanic explosions, ancient seas, and the thrusting upwards of mountain chains.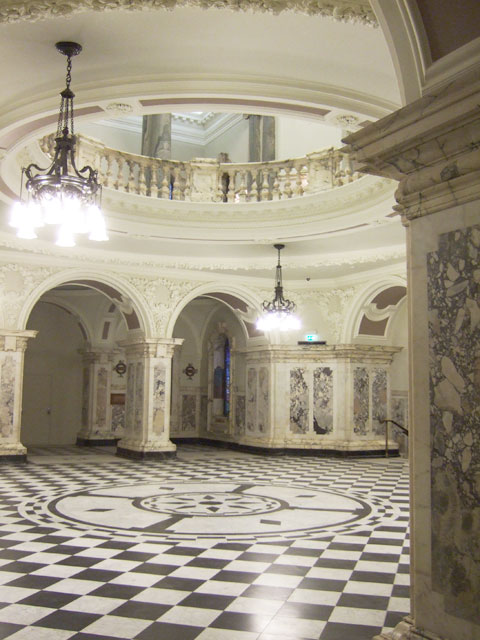 Polished stone in Belfast City Hall