Earth Collections: accession series database
This collection comprises over 20,000 rock specimens collected and catalogued by the Department of Earth Sciences of Oxford University. The series was started by Dr J. V. Harrison in 1938 from his own collections and added to through the years by staff, students and visitors.
To search the database please enter a search term in one or more fields and press submit.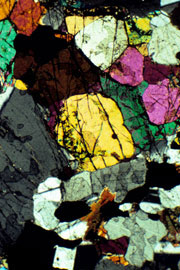 It is also possible to browse the groups of rocks in the accession series.
Browse the contents of the database
How to use the databases
A guide to searching the databases
More about the database and collection
A description of the size and scope of the collection
Enquiries regarding the collections should be sent to: earth@oum.ox.ac.uk